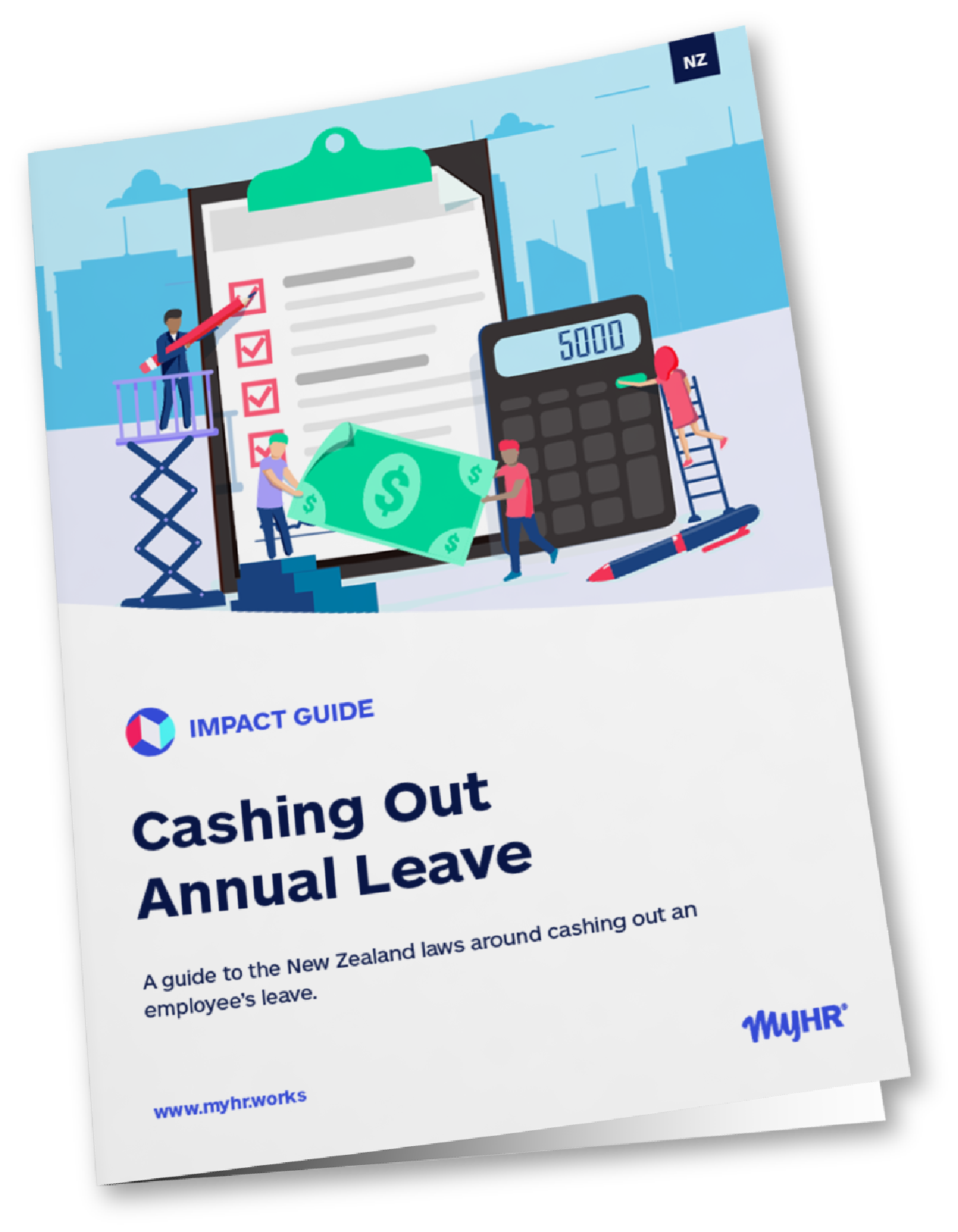 The Holidays Act is very specific about when employers can pay employees for annual leave instead of taking it.
Yet many businesses still aren't sure about what they can and can't do.
This FREE impact guide covers everything you need know about managing leave cash-outs.
The guide covers:
Specific situations allowed.
Rules and protocols that must be followed.
Process map.
FAQs.