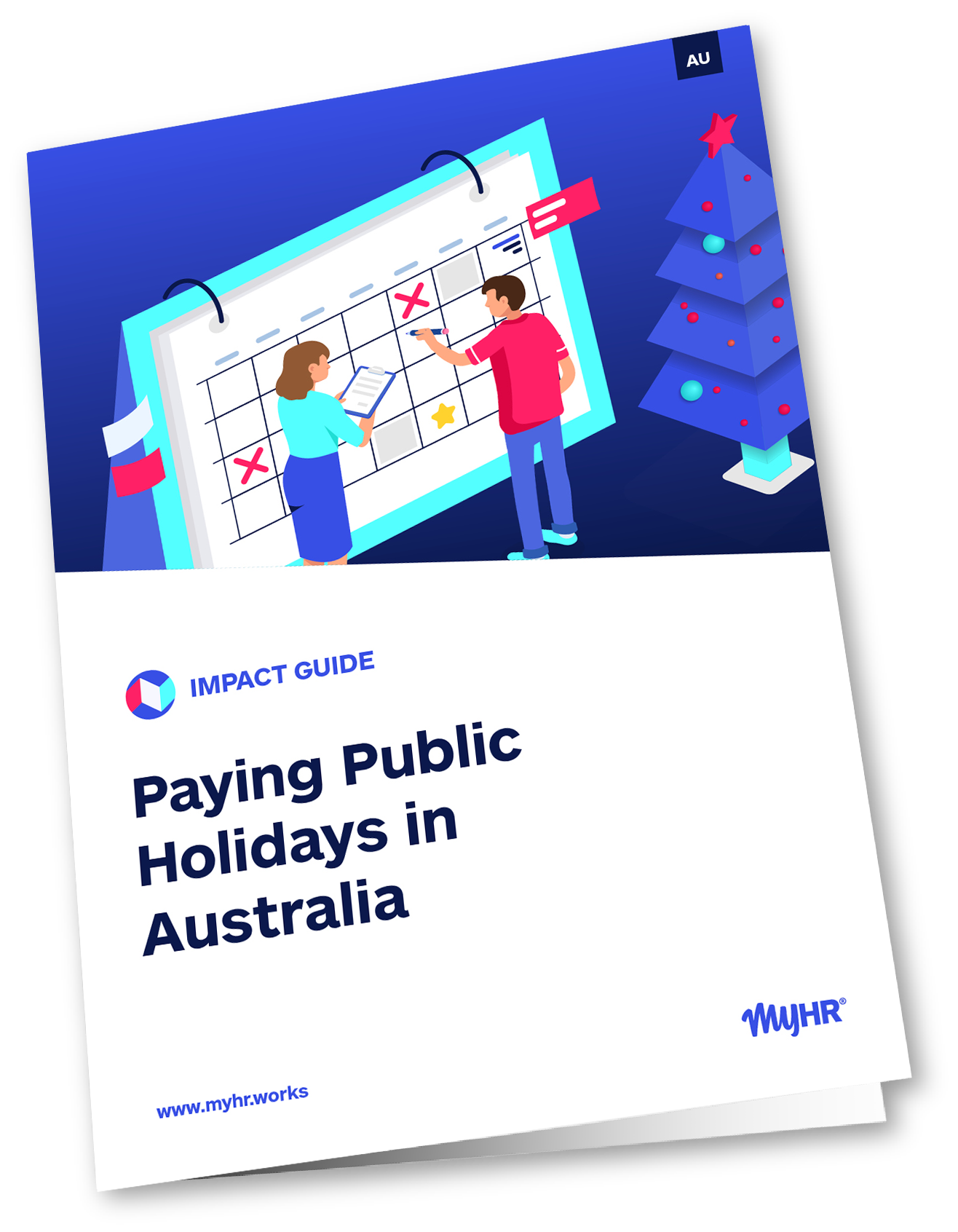 How to get

public holiday pay right
The Act is quite complex and public holidays vary depending on the state or territory, but every employer needs to correctly calculate and pay employees for public holidays. Not only is it an essential part of leave management and payroll, it's a legal requirement under the National Employment Standards (NES).
This FREE impact guide covers:
How to pay fixed employees on fixed work schedules.
How to pay fixed employees on variable schedules.
What to do when holidays fall on a weekend.
Restricted trading days.